Electric Operating Table(KSD8802C)
The main products are operating table, delivery bed, electric multifunctional medical bed, gynecological examination bed, air pressure flat bed, orthopedic traction frame, surgical shadowless lamp and other series of products.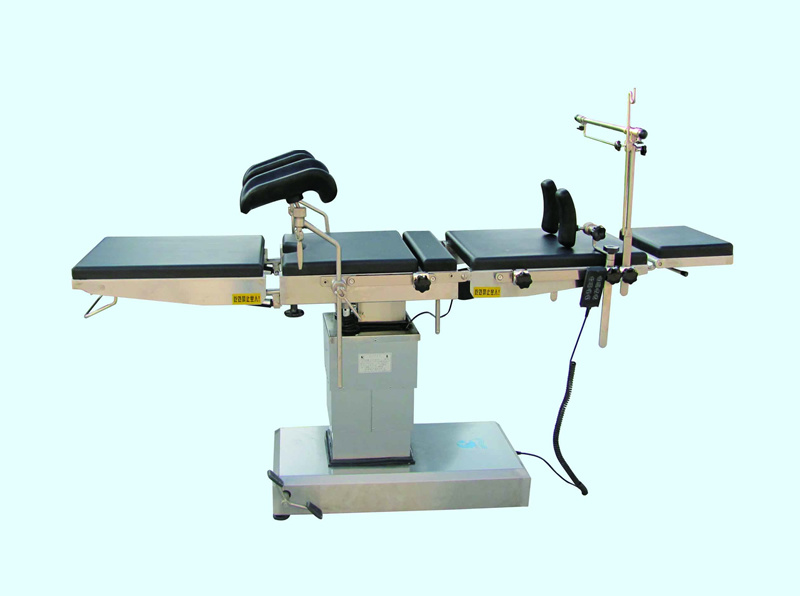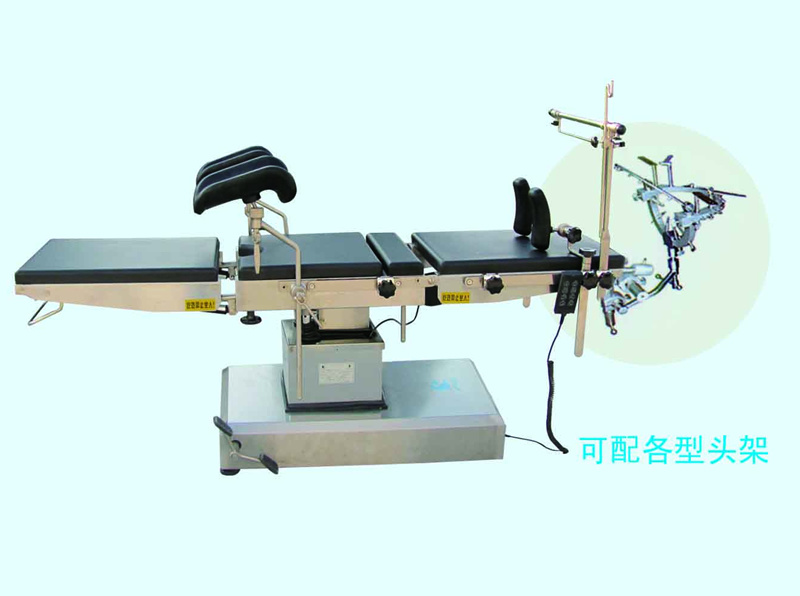 Specifications
| | |
| --- | --- |
| Length | 2000mm |
| Width | 480mm |
| Height | 550-800mm |
It is a specially designed new product for cerebral operation, also available in surgical procedures of the neck, thorax and abdomen, perineum and extremities as well as for gynecological, oto-rhino-laryngological operations. It is a multi-purpose operation table.
This operation table can be lowered to 550mm high from floor which is very suitable for the seat surgery. There is also a specially designed head rack.
Its movements are controlled by electrical device. It works with low noise and reliable performance , easy to operate. Various positions as head section, back section, seat section, kidney bridge, leg section can also be easily adjusted.
Mobile Version
Nantong kangsheng
Nantong kangsheng Medical Equipment Co.,LTD.
---
copyright © 2023 Nantong kangsheng Medical Equipment Co.,LTD.