Electric hydraulic operation table(KSDY9001)
The main products are operating table, delivery bed, electric multifunctional medical bed, gynecological examination bed, air pressure flat bed, orthopedic traction frame, surgical shadowless lamp and other series of products.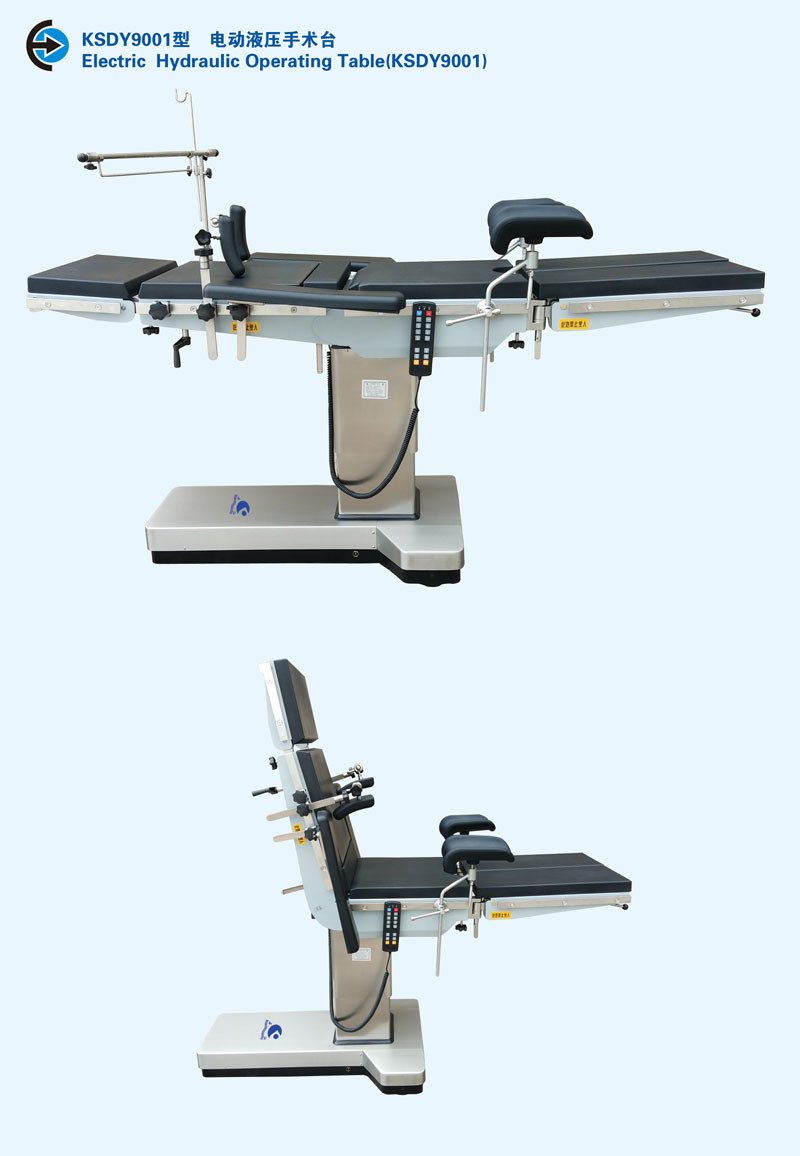 Specifications
| | |
| --- | --- |
| Length | 2100mm |
| Width | 520mm |
| Height | 700-1000mm |
Electric hydraulic operation table is mainly used for surgical procedures of the head, neck, thorax and abdomen, perineum and limbs as well as gyne- cology, urology, ENT and neurosurgery etc. It' s raising, lowering, backward and forward movement, reversed trendelenburg and trendelen burg movement, lateral tilt, back section bending, braking, and reset are all performed by electric and hydraulic.
Mobile Version
Nantong kangsheng
Nantong kangsheng Medical Equipment Co.,LTD.
---
copyright © 2023 Nantong kangsheng Medical Equipment Co.,LTD.