Orthopedics Frame (KSG2、KSG3)
The main products are operating table, delivery bed, electric multifunctional medical bed, gynecological examination bed, air pressure flat bed, orthopedic traction frame, surgical shadowless lamp and other series of products.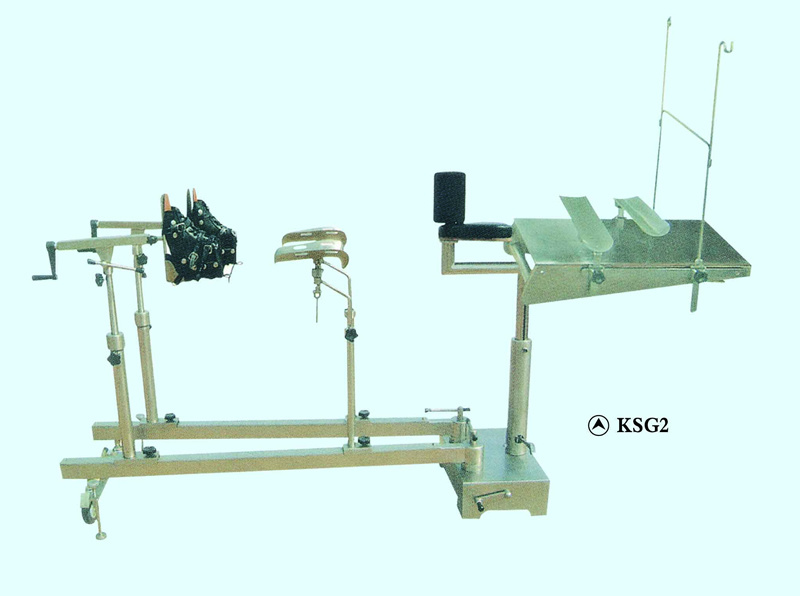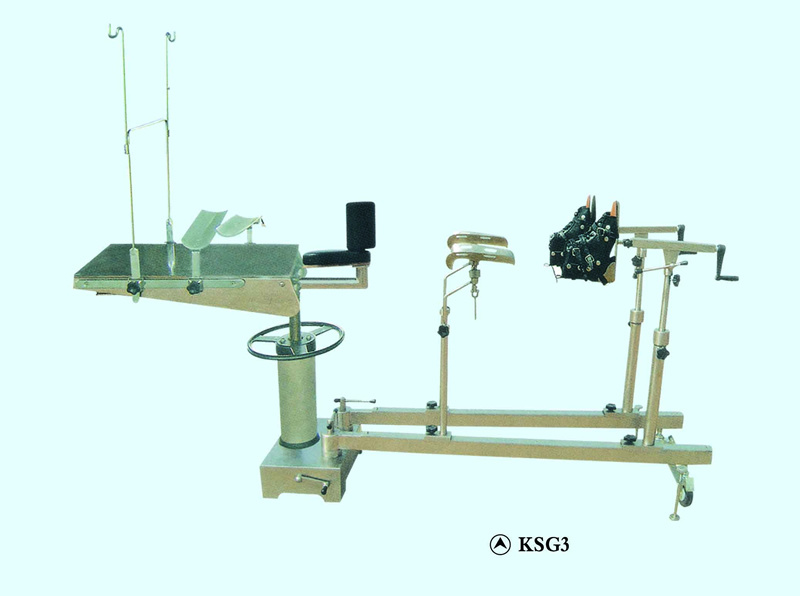 Specifications
| | |
| --- | --- |
| Length | 2200mm |
| Width | 600mm |
| Height | 850-1100mm |
| Volume | 171x72x92cm |
This table is used for surgeries of waist, ilium, knee, femur, tibia, low limbs. Both inside and outside fixed operation can be carried out in multi-angle and multi-position. The Orthopedics Frame is flexible to adjust, safe and durable and work with stable mechanical performance and big adjusting range. Associated by C X-ray during operation fixing to ensure the accuracy and success of the surgery.
Mobile Version
Nantong kangsheng
Nantong kangsheng Medical Equipment Co.,LTD.
---
copyright © 2023 Nantong kangsheng Medical Equipment Co.,LTD.