KST-50A Multi-arm Surgical Pendant
The main products are operating table, delivery bed, electric multifunctional medical bed, gynecological examination bed, air pressure flat bed, orthopedic traction frame, surgical shadowless lamp and other series of products.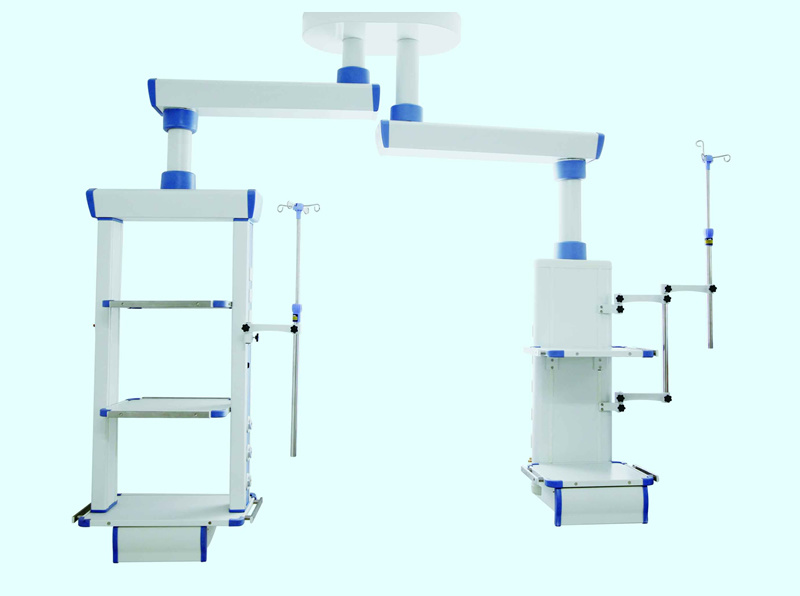 Double arm surgical pendant can work in large range. Every joint can be rotated freely within 340 degree. Each joint is equipped with brake to prevent drifting. The pendant can move to any area quickly as required, easy and simple to use.
The pendant consists three arms and two boxes. It is characterized by reasonable separation structure, each box is equipped with lifable infusion support, infusion support pump, liftable instrument platform, oxygen, air, attraction, power supply and network input end. The treatment space is increased. It is the ideal auxiliary platform for medical care personnel.
Mobile Version
Nantong kangsheng
Nantong kangsheng Medical Equipment Co.,LTD.
---
copyright © 2023 Nantong kangsheng Medical Equipment Co.,LTD.