KST-50S/S ICU Dry-Wet Separate Ceiling-Mounted Suspension Bridge(Cantilever)
The main products are operating table, delivery bed, electric multifunctional medical bed, gynecological examination bed, air pressure flat bed, orthopedic traction frame, surgical shadowless lamp and other series of products.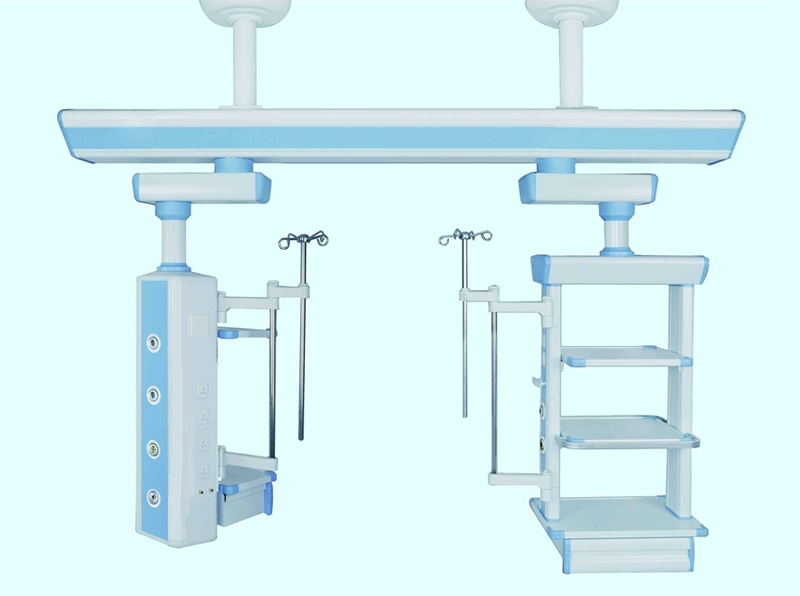 ICU ceiling-mounted suspension bridge is necessary rescue auxiliary equipment for modern ICU wards. It consists of bridge, dry section and wet section. It is characterized by reasonable dry and wet separation structure. The wet section is equipped with flexible infusion support. Liftable instrument platform, oxygen, air, attraction, power supply, network input end and infusion pump support are provided in dry and wet section. Besides, the dry and wet section are cantilever structure, increasing the treatment space. Brake in the rotary part can prevent drifting. There is rotary lifting treatment light in the middle of the beam, which provides the lighting solution. In addition, various system are optional according to the needs of the hospital.
Mobile Version
Nantong kangsheng
Nantong kangsheng Medical Equipment Co.,LTD.
---
copyright © 2023 Nantong kangsheng Medical Equipment Co.,LTD.